The course is completely self paced...you will get the DVDs in the mail usually within a week and I will email out the reference photos/videos weekly or every time you complete the previous lesson. For example I had one woman so excited about the course that she finished it in 4 weeks and a traveling business man who took 11 months to do it...most take a little longer than 10 weeks but you choose how fast you want to work.
note: People have reported seeing an improvement in their very first painting the very first day.
The classes and paintings

Painting/DVD 1

Tools of the artist: Brushes / Paints / mediums / canvases / panels / varnishes / palettes / knifes / easels / lighting / more

Terminology, priming

Assignment: prime and prepare canvases / panels for the next few weeks.

Paint a simple still life oranges and grapes Demo

Painting/DVD 2

Different ways of starting a painting

Paint a simple still life: Leaves with Warm Pear

Painting/DVD 3

Color mixing made easy

Painting/DVD 4

Backgrounds: one of the hardest parts of painting...simplified

Painting/DVD 5

How to manage: Working from photos vs. Working from a computer monitor vs. Working from life

Clear glass

Painting/DVD 6

Working methods different approaches find what works the best for you

Painting/DVD 7

Leaves and Branches

Painting/DVD 8

Blossoms and Flowers

Painting/DVD 9

how to setup a good still life / composite paintings

Painting/DVD 10

Putting it all together: brighter brights, richer colors, clean color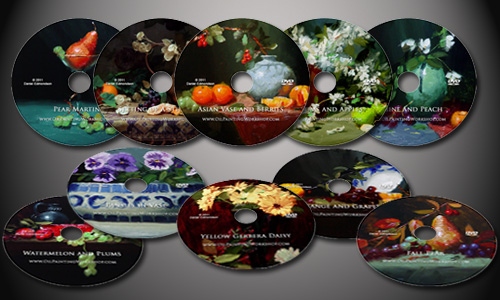 Here is what you will get:

10 DVD 10 Painting course and access to Online versions too. You Get all 10 DVDs at once
Bonus #1: 10 - Optional Painting critiques and Q&A by Daniel Edmondson
Bonus #2: Videos on how to price and sell your paintings online through eBay or a Blog and this is where Daniel Edmondson reveals his secrets on how he sold over 200 paintings online in less than a year

this offer expires after Dec 15th
only 2 payments of $97(includes shipping to US and Canada)*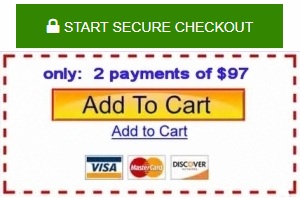 you will only be charged one payment of $97 now and one in 1 month.
OR
save $2.05 with Single payment option $179 plus S/H of $12.95 (US and Canada)
*NO HASSLE 30 DAY GUARANTEE: Watch the first lesson and if not happy with the information provided just return the DVD within 30 days & the remaining unopened 9 DVD lessons for a full refund including shipping charges. *international shipping charges are non refundable.
* International Shipping: there is an extra $10 US fee for overseas shipping: overseas orders click here
if you want to send a check or want a payment plan no problem just drop us an email.
CONTACT:
Edmondson Studio 8275 West Massey Drive
Littleton, CO 80128
attn: Sales: Jerylynn Edmondson
(970) 980-3123 email: Edmondson Studio info@edmondsonstudio.com
if you don't do anything else at least get "Free weekly Painting Tips"
click here
Watch this free tip on how light and color behave... I guarantee you might learn something
One of my tips of the week
Dan's tips have been viewed over 1.4 million times
Dan's Student Comments:
Hi Dan, I was one of your first students in the original online course and last year I took your still-life course. I have taken some other online courses and I can tell you, your at far and away the best! It sure shows all the work you have put in and the benefit goes to the students. Your course, the additional videos, information, tips, marketing etc. are amazingly informative and helpful. Your critiques are so well done, no matter what the ability at the time of the student, so helpful and kind. I think my painting progressed by leaps while working with you. I have sold several of the still-lifes I painted. I highly recommend your courses. Germaine Trenary Missoula, Montana
Dan
Wow! Are you ever helpful and informative. I haven't had a chance to view everything you sent me but, I had to respond. Finally, a teacher who goes the extra mile to give information to make our experience better. My first art teacher was amazing in that he wanted all his students to know every nuance and bit of information to help us understand the needs of a painter. It is delightful to feel that feeling again. Mind you, many teachers love to teach but, don't offer the tidbits that enable us to gain access to the important things that cut an easier path in that journey. I hear it in your voice and experience it in your DVDs. I have studied numerous painters and have learned much but, adding extras like Paint Shop to our repertoire is a gift. Because somewhere in time the slightest need will recall a little, or large, bit of information that will enable us to rise to a better result.
Jackie
Hi Dan, I am not very experienced at ordering things on the internet so it was a bit of a leap of faith for me to order your still life course. However I can honestly say that I am thrilled that I did and I am enjoying each new video even though time doesn't permit me to paint as often as I would like. In my opinion the course is great value for money and you are a natural teacher and generous with your tips and information. Anna-Marie
Being brand new to oil painting, I had a ton of questions about everything, from mediums and paints, to mixing colors and brushes. I searched the Internet for answers but never found anyone who addressed my specific questions. Dan's Still Life course offered exactly what I was looking for. Not only did the videos guide me step-by-step through each painting, but the additional material provided the background, technique and tips I couldn't find elsewhere. And Dan's individualized critiques of my finished paintings provided a personalized touch that sets his course above and beyond the rest. I'm very grateful I signed up. Thanks Dan! Scott Andes Kyiv, Ukraine
By accident I found your 7 Tips to Cure Amateurish in an online ad. One of the tips helped me so much with a problem I was having in a painting that I bought the Still Life DVD course. The very first painting I did from the Still Life DVDs was the Pear in the Martini Glass. It turned out so well and your demo and critique was so helpful that I recently sold this 8x10 acrylic painting from a gallery, for over $200. I think it was one of the best pieces I have ever done. The price of the course and the amount of help and knowledge you gain from it is worth every single penny!! I work in pastels and acrylics and I had no problems applying what I learned from you to these other mediums. I would recommend this course to any artist looking to take their work to the next level. Meg Anderson Green Bay Wisconsin
Dan, you are so personable and patient with your students. The subjects of your lessons look like something I would never have thought I could paint. It has been a pleasure painting under your tutelage. You have been very prompt in responding to my questions and detailed in your answers (in layman's terms.) Your critiques and your weekly tips are so helpful. Thank you for helping me to be a better painter. I have learned so much from you that I have sold several paintings now. I look forward to more courses. Judy Velasquez Allen Belfast, TN
Thank you for the great class. It has been truly profoundly helpful and meaningful for me. I will recommend it to anyone who might be interested in such a thing. What a great bargain too, i got everything promised and more... so much more that it has been taking me longer to complete the still life course than i aimed for, that and it being far worth my while to take my time always listening to your words on the DVDs and critiques several times to catch every nuance and things that i miss the first one or two times listening considering all the info you pack into it...
PETER
Thanks for the good word. I'm almost through with the course; the last painting is completed and am waiting for the varnish to dry before sending it in for review. The course has been very beneficial to me in so many ways; it's taught me a lot about color and light, forms. and technique. The individualized instruction and critique has been very positive and motivating. Even when I am my own worst critic, Dan always finds the positive and shows the good. I appreciate the positive, especially from a talented professional artist.
Best wishes,
Carol

All you have to know is dan teaches with a passion. phil ruehl chicago, ill.
You are the best teacher I've ever had and have answered a lot of the questions I've been asking myself and will actually explain all the why's one does the things one does when it comes to painting. "What happens when you do this and why it happens". You are very much appreciated.
Susie
Tell Dan for me that I enjoy his videos, tips and down to earth approach to teaching. Appreciate, him because he's real down to earth and tells it like it is without acting like a pompous ass who rams technical information and throws around terms his novice viewers would have to google later to find out what they mean. Oh! I could go on and on. Just tell him I enjoy his rapport and for being real. There is simply too much bullshit going on in the world today, that when you come across an honest soul it jumps out at you and connects on many levels.
Blessings
Monte
Because of the miracle of the internet non artists like me can uncover the mysteries of putting paint to canvas thanks to your help. Ron Stanley Boynton Beach, FL
Daniel, have to tell you that I learned so much from watching the Pansy video. You are a great teacher!
Thanks,
Helene
Daniel,
I finished the tenth Still Life Painting. I have learned so much about color, composition and painting in general I have to honestly say to you that your course is the best buy for anyone wanting to learn to paint or learn more about painting on the internet. What a person can learn from your course will more than save them the cost of the course in the paints they won't waste trying to figure it out alone, and having a good teacher is the key. Oh I already have the Landscape course and plan to start on that this next week. As you say, "Love the paint, " and I also love using what you have shown me.
Thank you,
Carolyn Marie

"I took a oil painting class of Daniel's via his DVD course and was truly amazed with his teaching skills and his professionalism . I have learned more from him than I have from any other instructors in respect of detailing and tips. His my hero!" Ė Monica
This had been encouraging and fun so far. I am not sure how I came upon your video but I feel all things happen for a reason and I was supposed to meet up with you. Thank you for sharing your knowledge, taking the time to help and will look forward to the rest of your classes.
thanks for the vid,
One thing I think would be a huge help for web students. Iíve taken a few of you courses and loved them, you are a great teacher.
Thanks
David Gorski
Dan is a natural teacher! Excellent step by step instruction, packed with valuable information, I've learned so much. And it's in the comforts of home, I don't have to waste time and money traveling. Pat Chocorua, NH
Dear Dan,
I have to let you know how much I love your course. You are definately one of the best teachers of art. When I finished my first still life following your guide, I was so suprised to see how beautiful and professional it turned out to be. I was so excited that my heart was pumping quickly. I had never have experienced such kind of feelings before.
I love the way how you teach, step y step from the very beginning to the most details of the end with the elegency style of Old Masters. But what impress me most is that you care about your students sincerely. I realy appreciate your help and thank you indeed.
Ningning Li
I can tell already that your DVD's are going to be a tremendous help for me. I have already learned more than I remember learning when I was working on my studio art degree. With the holidays fast approaching it may take be awhile to do the work, but I am still focused to do it.
Many thanks,
Beverly
Dear Dan, The Still Life series has made a tremendous difference in my paintings. The Yellow Gerbera Daisy is the sixth painting and the one I am now working on. Because of your help I have gotten more involved in the art community here where I live and on the internet. I have donated two of my paintings. That made me feel good to help others. The information in video helps me by letting me work at my own speed. I can play them over and over, stop and play as I need. That makes for a very relaxing experience. You add extras that are of great help. I've enjoyed working on my art as ofter as I want at anytime day or night. You a wonderful artist and gifted teacher. " I am looking forward to taking your other classes. Thank you, Sandra Dixon Sandra Dixon Fort Smith, Arkansas
Dear Dan, I have only one painting to go in your Still Life DVD Course. I have loved every minute of it! The photos, tips, and DVD's are of such high quality that I have never been sorry that I spent the money to order this course. It is definitely a better value than that offered by a nearby major Art School. Your video demos are exceptional! I am also thrilled that you have offered your students the rights to sell the paintings from this class. Very generous of you! Thanks! I have ordered the Landscape course and plan to begin once I complete the Still Life class. I would recommend your courses to anyone wishing to learn or improve oil painting skills. Again, Thank you! Mary Van Deman Sun Lakes, AZ, USA
Hello Dan,
Am currently working on #6 of your Still Life Course. But, the reason for this email is to tell you I've just sold two of my paintings.....
.......both from the course.
One is the "Pansies in a White Bowl" & "Martini Pear". The Martini Pear I did my own set-up, based on your photo, but using a glass surface & using the reflections in it. You did critique both, favorably, thank you.
Once again I must say how much I've learned through your course. I have been to quite a few classes over the years, but I've never found a teacher who has shown such care & attention & given such a thorough grounding into the vagaries of putting paint on canvas & producing a beautiful painting.
Your weekly tips are invaluable.....those small details we either don't know, or we simply don't think of. Not to mention the visual techniques learnt through the videos.
If you want to use this message for your blog or whatever, please do, I mean every word. Many thanks
Annette
Dear Dan, I am a beginner, now on lesson 4 of the course on still life,"Pansies in boat vase". I am painting things I never would have attempted, and I feel more confident than I could have imagined 4 weeks ago. I have benefitted from your lessons and tips, and especially critiques of my paintings. Your love of painting is inspiring to me. This course is really a Best Buy on my list. Mary Ann Philadelphia
Dear Dan I have been watching your instructional videos on line, and have been learning so many new things. Tips to make paintings interesting to the eye and, little things that create movement have interested me the most. I have really enjoyed when you critique a painting, there are so many things easy to over look, but you find a new lesson to teach us. These videos have awakened my brain to see better. thank you so much. Mary Wyoming MN
Dan's Still Life DVD course is sensational! He generously shares his knowledge and expertise on a myriad of subjects: lighting, color mixing, setups, materials, composition, brushwork, finishing details...it's all in the DVDs. His casual style makes him easy to watch and his upbeat personality keeps one going even on those inevitable "down days" that we all experience. Thanks you, Dan...I have learned so much. Kris Stewart Eugene, Oregon
Hi Daniel,
I have one more painting to do in the still life course and I have to tell you how wonderful these classes have been for me. I took art in college over 40 years ago and painted a little when my kids were young but somewhere along life's road, I quit painting. When I decided to start painting again earlier this year I knew there was so much I needed to learn and was thrilled when I found you on the internet.
Your videos are very comprehensive but I think it's the personal critique that is so valuable. There have been so many little things that I wasn't aware of that you've brought to my attention and my work has improved 100% since taking your course. I also like your style of critiquing as you always have something positive to say while gently correcting my work. Your encouragement has given me the confidence I needed to continue in my artistic endeavors. Your enthusiasm for art and for teaching is clearly evident in every video.
I can't thank you enough for offering these classes and for sharing your knowledge. I still have so much more to learn so I plan on enrolling in your master course early next year.
I would highly recommend you to anyone who's interested in learning to paint or improving their painting skills. You're the best!

Thanks again.
A very satisfied student,
Eileen Taylor
Dan, first all I am totally enjoyeing my work with your DVD workshop. I am in my late 70's and haven't painted in some 45 yrs. At the time I invested in your program my daughter who lives in Birmingham, Al. also did. Her name is Susan Jackson she is a few weeks behind me. We have a wonderful time comparing notes and following each others progress. It is almost like attending a class. I am ready to begin week 5 and she just finished week 2, but we play off each other several times a week. She still works so she doesn't have quite the time that I do. I speak for both of us in saying our money was well spent and we commend you for your approach and your obvious pleasure in teaching. I live in Florida, so we keep instant messaging and email busy. Thanks for making our painting efforts so enjoyable and worthwhile. Sincerely, Noel Thomas
Dan, You are the best instructor that I have experienced - by far. My painting took a huge jump with your still-life class. I had my first acceptance to a juried national exhibition after I completed the class - wow! - thank you so much. Dave Tennessee
Want more Reviews? Click here for Hundreds more